Safety first with AWD
What if your car had 27 different sensors working to gather data more than 200 times a second to help keep you in control of the car on a rainy or snowy day?
No one likes to feel out of control while driving, panic sets in and is often followed by an over correction. Now imagine not feeling out of control because the car could analyze sensors in the car and correct the slippage before the driver even knew what was happening. Well this year Walser Mazda has released a vehicle to make that a reality.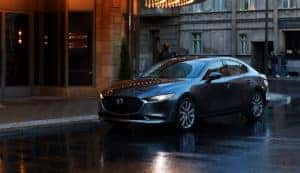 2019 Is the first year the Mazda3 has i-ACTIV predictive All Wheel Drive! This is different from the old AWD. Drivers no longer have to wait around for those front tires to start slipping for the rear tires to engage, now the Mazda3 has 27 different sensors that are constantly reanalyzing the data the sensors gather more than 200 times a second. This feature makes it so that the tires engage before the driver can even possibly begin to feel what is happening. AWD gives the driver better control of the car and helps in rainy and snowy weather. This feature is great for anyone.  There is no such thing as a car being "too safe" when it comes to that unpredictable Minnesota weather.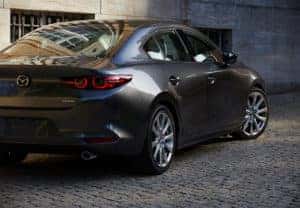 Stop in at Walser Mazda in Burnsville, Minnesota and check out this awesome new feature!